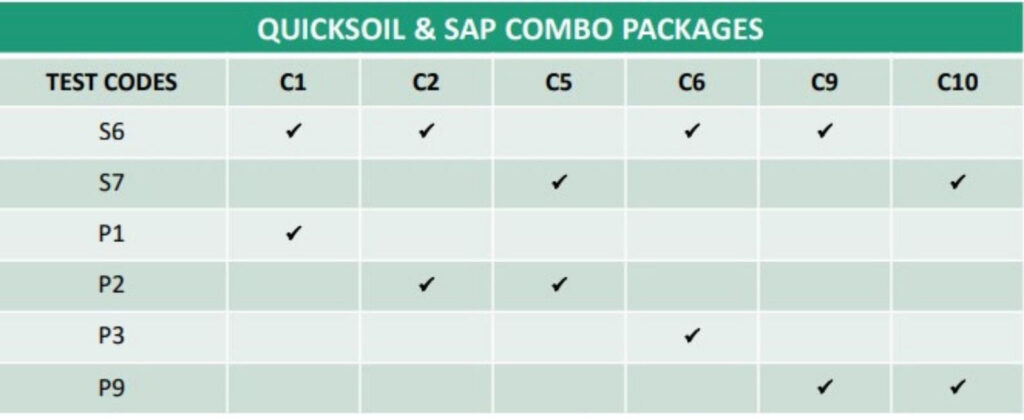 QuickSoil and Sap Combo Packages
QuickSoil and Sap Combo packages provide you with a fast, accurate and cost-effective check of the plant available nutrients in your soil as well as the nutrient levels in your plant leaves.
QuickSoil and Sap Combo testing is a great way to monitor your crop throughout the season and make quick – and highly effective – adjustments to prevent crop loss and improve yield.
Testing provides the most benefits when it is scheduled and conducted as part of a regular, ongoing program that enables you to identify trends, seasonal changes and responses to any adjustments you are trialling. If you would like advice on developing a testing and analysis program for your farm, please contact us. We can also help you to establish trial protocols to establish and verify the efficacy of changes you are planning.
Click through for more details on QuickSoil Testing and Sap Testing.