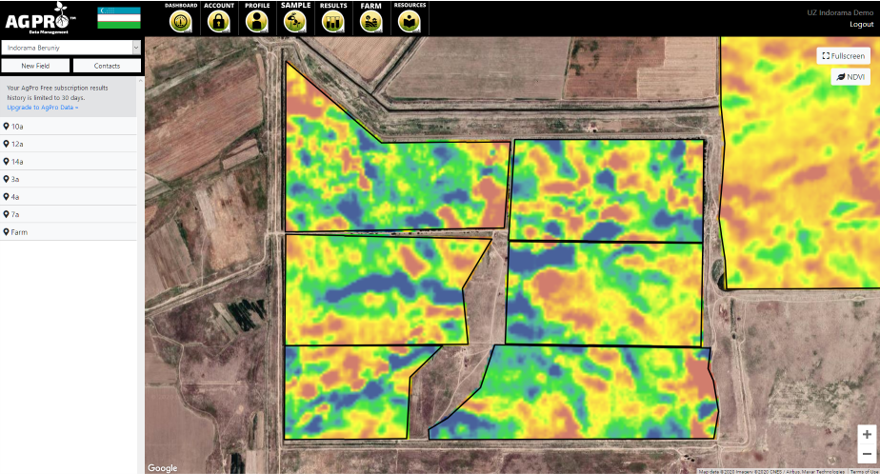 Order your test and submit your sample
Our test requests, sample submissions, analytical reports and analytical data management is powered by AgPro Technology.
To submit your sample, click on the button below and register for a FREE account.
Send samples to:
Via Australia Post:
Locked Bag 3901
Bundaberg QLD 4670
Via Courier:
Unit 1 / 5 Scotland St
Bundaberg East QLD 4670
World Leading Farm Data Management Capabilities with AgPro
Your FREE AgPro account gives you full access to all of the features of the AgPro farm data management system for 30 days – we recommend exploring it's full capabilities as it is ground-breaking technology for managing farm and livestock data. Once your 30 day trial is up, you can maintain full account status by subscribing or you can revert to your free account for submitting samples.
About AgPro Technology
AgPro Technology is a trusted third party software supplier, endorsed by Novum Lifesciences and used to manage all Hortus Analytical data as well as being the tool of choice for our agronomic consultants.
AgPro Technology provides a platform for farmers, agronomists and livestock producers to manage their farm and livestock data. By presenting data from numerous sources, AgPro assists your planning and decision-making to deliver optimal long-term improvements to your farms, fields and livestock.
AgPro Technology farm data management system enables you to –
map your farm,
use NDVI or grid overlays to choose and manage sampling sites, and
create comparison reports so you can easily identify trends in the health of your soil and plants.
If you're an agronomist, consultant or extension officer, you can manage as many farms as you like from one easy-to-use location. And because it is web-based and mobile phone friendly, you can take it wherever you go – including out in the paddock!
Would you like to know more about how AgPro Technology can make you more competitive through data driven decision making? Contact us to book a demonstration session.